Save the date for July 29, 2022!
First Southern Baptist Church
Del City, OK
The conference for 2022 is for directors ONLY. If there is not a current director, the Preschool Director can register and attend.
The conference is available in-person and in a digital format.
Can teachers attend this conference?
No. This conference is for Directors of a weekday program only.
Will there be any training offered this year for teachers?
Yes. Every weekday director that pays to attend the conference either in person or digitally will receive a pass code to the Church Weekday Oklahoma video training library that may be used throughout the school year. The list of speakers and their topics are listed on the website.
If I cannot attend, will I be given a refund?
No. You will receive the digital conference along with the pass code to the Church Weekday Oklahoma training library.
Mary Ann Bradberry
Brain Science Nerd, Child Advocate, and a Passionate Believer in the Child's Right to Learn Through Play (especially outdoors), Mary Ann Bradberry recently retired as the Executive Director of Texas Baptist Church Weekday Association to become a full-time Grammie to her three-year-old granddaughter, Samantha. After 40+ years in the early childhood profession as a children's minister, author, speaker, curriculum writer and developer, this is truly the most rewarding job she has ever had!
Mary Ann earned a bachelor's degree in Elementary Education and a graduate degree in Early Childhood education from the University of North Texas. With a firm belief that children (and adults) can best experience the wonder and awe of God through spending time outdoors, Mary Ann's goal for 2021 is to spend 1000 hours outside!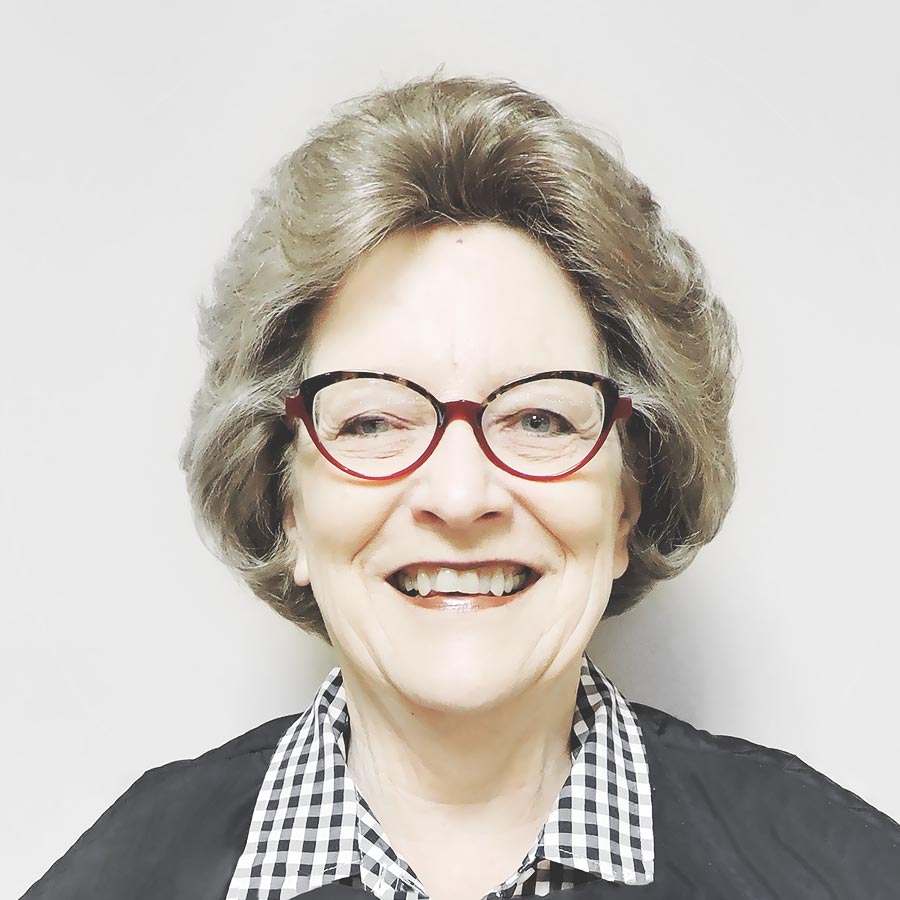 Dawnellen Pybas
Dawnellen Pybas a member of Quail Springs Baptist Church in Oklahoma City where she enjoys teaching Kindergarten Sunday School and Pre-K Praise Kids (choir). She is married to Warren and they have 2 children and 4 grandchildren. Dawnellen graduated from Oklahoma Baptist University with a degree in English and Elementary Education and from The University of Central Oklahoma with a master's degree in Early Childhood Education. She taught Kindergarten for over 20 years and enjoyed every minute of it! Dawnellen also enjoys baking and decorating cupcakes. Her grandchildren call her "The Cupcake Cook."
Dr. Shelly Melia
Dr. Shelly Melia is the Associate Professor of Childhood Education at Dallas Baptist University where she also oversees the Master of Arts in Children's Ministry and Family Ministry and serves as the Associate Dean of the Graduate School of Ministry. She is the proud mom of three children ages 22, 20 and 18. When she is not teaching at DBU you will find her serving in her local church as a kindergarten Sunday School teacher. She love the outdoors, exercising, and making memories with my children.
Debbie Barrett
Debbie is the Director of Childhood Ministries at FBC Inola and serves as the Director of Little Arrows, the weekday program at FBC Inola. Debbie is married to Randy and they have 4 Kids, 2 of them are married and 2 Grandsons. Debbie has served FBC Inola for 13 years. Debbie loves being with her family and enjoys cookouts at their land and talking them into fun little adventures. Any time she says to you "Come on, it'll be fun!" you may not know what you are getting yourself into. Debbie enjoys fun!!
Matt Morgan
Matt Morgan serves as Kids Pastor at Fellowship Bible Church in Little Rock, AR. He has served in children's ministry for nearly two decades and loves seeing kids of all ages understand the richness of the Gospel. He is husband to Dana and "Daddy" to Maggie (10) and Macy (8). His other loves include the New York Mets and Little Debbie snack cakes—neither of which is good for his heart!
Debbie Miller
Debbie is a retired Children's Minister having served in churches in Missouri and Oklahoma. Debbie and her husband Doug tied the knot 42 years ago and have four grown children, three of which are married and have blessed them with five amazing grandchildren. Debbie and Doug are planning a visit to Nairobi, Kenya in 2022 to visit their son and his family on the mission field!
How To Start A Weekday Program
Weekday Education programs are being established in increasing numbers as the need for child care escalates. Such programs provide an opportunity for the local church to minister to young children and their families and to provide outreach to families whose children are enrolled.
What is Oklahoma Church Weekday Education?
This organization focuses on the whole child and introducing Jesus as a part of their world daily. Children and families' lives are touched daily through caring teachers in the church based programs as they are drawn to experience the love of Jesus on multiple levels.
Membership Benefits
Exchange ideas, study trends, methods and development in the field of early childhood education.
Network with other teachers and directors from across our great state.
Receive DHS training hours as required for all licensed programs.
Fun and fellowship with new friends.
The purpose of Church Weekday Education is to:
provide foundational education and social development in a spiritual atmosphere
support programs that offer childcare for children of parents who work outside the home
extend the mission of the church to young members and the community
Church Weekday Education Programs include:
Child Development Centers
Full Day Care
Preschool one-half day programs (any day of the week)
Parent's Day Out
Mother's Day Out
After School Care
Summer Day Camps
Other types of Weekday Ministry to preschoolers and children