How can you participate?
Oklahoma Baptists have a long history of stepping into areas of brokenness and meeting needs, all to advance the Gospel. In fact, that is the very heart of this offering. The Missions Offering is a very tangible expression of the common bond we have in Christ and the common mission we have to advance the Gospel in our state.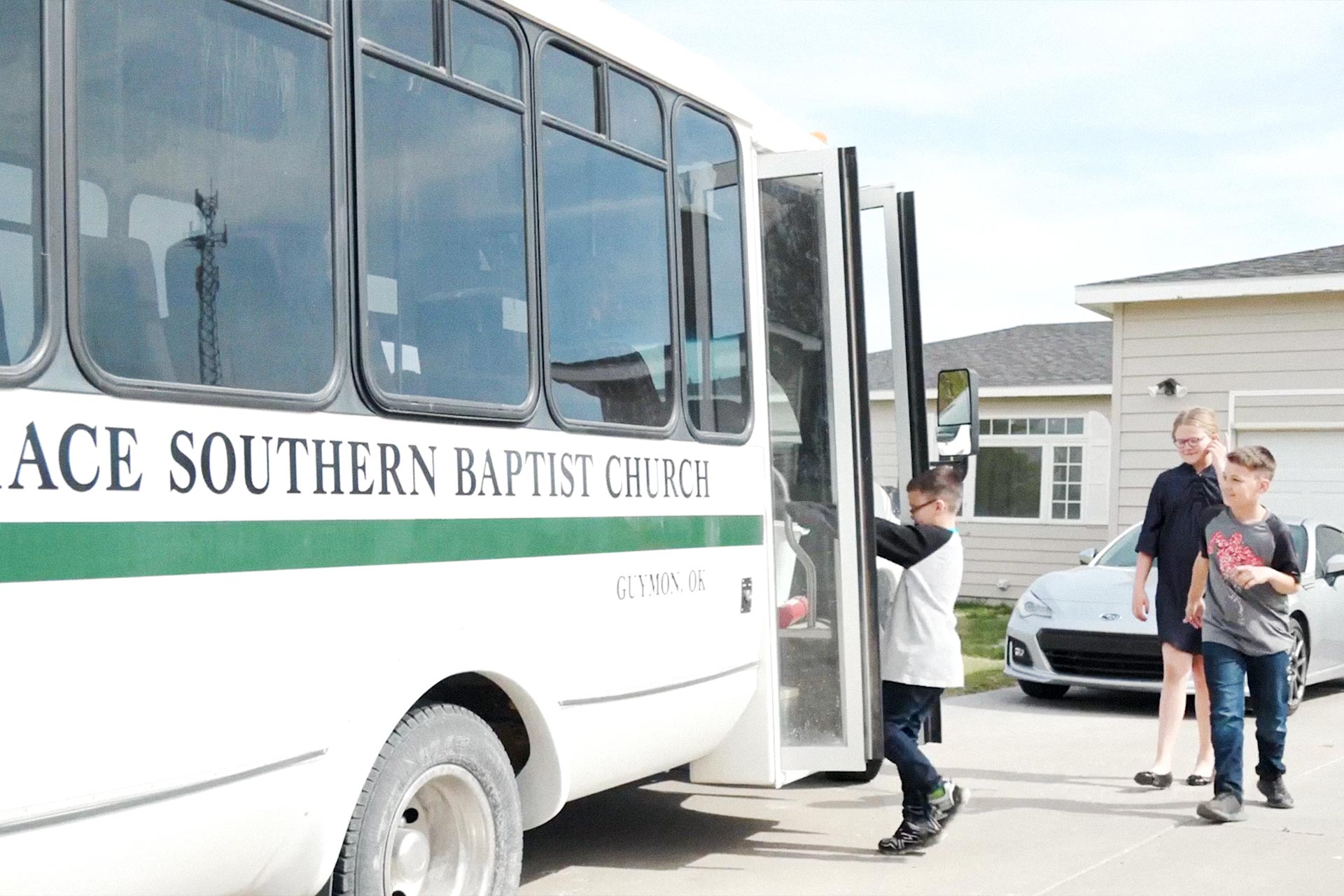 We will always be able to accomplish more together than we can alone. The Lord reminded me of this truth over the last year, as I witnessed Oklahoma Baptists step up to give generously to advance the Gospel together, even amid challenging times.
Every year we also get to see this truth, as Oklahoma Baptists give together toward the Edna McMillan State Missions Offering. In fact, one of the great things about being an Oklahoma Baptist is that we agree, once a year, to pool our resources toward this important offering.
Through the State Missions Offering, we are embracing the brokenness as opportunity for the Gospel in our state and beyond. We are reaching the hurting in communities throughout the state, we are strengthening the health of our churches, and we are enhancing the spiritual growth of the next generation of believers.
In the prayer guide, you will see specific examples of how your State Missions Offering giving is making an impact. From strengthening our churches to Baptist Collegiate Ministries and more, your mission giving advances the Gospel to every part of this state.
Jesus prayed that His followers would be united, that "they may be one" (John 17:11). When we give together, that is a tangible demonstration of unity. Please pray about your gift toward this missions offering, as we once again see God enable us to do more together than we could ever do alone.
In Christ,
Dr. Joe Ligon
Senior Assoc. Executive Director | Oklahoma Baptists
"The light shines in the darkness, and the darkness has not overcome it."
John 1:5
Week of Prayer:
September 5-12
Revitalization
This has been a challenging year for people across our state and around the world, but Oklahoma Baptists are faithful. God worked in the midst of darkness. In times of greatest need, Oklahoma Baptists are there to help our churches stay open and get back on their feet to ensure they are able to continue to spread the Gospel in communities across Oklahoma.
Crisis Care
Through the State Missions Offering, Disaster Relief is able to partner with Baptist Collegiate Ministries to remove barriers for college students to serve with relief efforts across the country. By giving to the State Missions Offering, you are impacting the lives of college students and those they serve with the Gospel.
Compassion Ministries
By supporting the State Missions Offering, Oklahoma Baptists are able to empower churches to serve those with the greatest physical needs while spreading the Gospel to our neighbors. It is important to give to the State Missions Offering this year, so we can continue to bring the Gospel to those who are unreached and support our neighbors in their times of great need.
Give to the State Missions Offering through your local church and support the effort to
advance the Gospel

in Oklahoma.
Pray
Brokenness is an opportunity for Gospel advance. Pray for the brokenness in your community. Ask the Lord what role you can have in reaching others for Jesus.
Plan
While every church cannot meet every need, every church can meet a need. Through the offering, God has an open door for us to enter, shoulder to shoulder, to advance the Gospel. Set a goal to give as we embrace brokenness in our state.
Share
Together, we can increase awareness of opportunities to advance the Gospel. A powerful way to communicate the work Oklahoma Baptists are doing around our state is by sharing mission videos during church gatherings and on social media.
Support
100% of your gift advances the Gospel in Oklahoma. Give to the Edna McMillan State Missions Offering through your church.
About the Edna McMillan State Missions Offering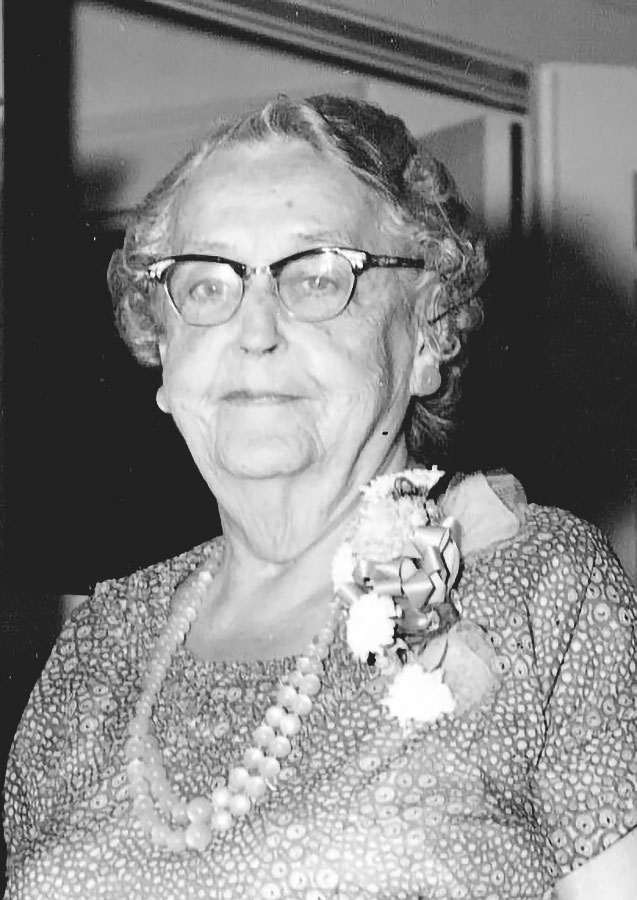 The State Missions Offering is named for one of its earliest advocates and mission pioneers, Edna McMillan. After graduating with honors from the Huntsville Female College in Alabama in 1890, Edna married a young Baptist man, George McMillan. She respected his quest for Godly character and was inspired when she first met him during a church service where he pledged a generous amount to a special missions offering.
Both of the McMillans became faithful stewards of their time and their resources. George served in church and worked in the oil business. They settled in Muskogee in 1902 and later spent most of their lives in Bristow. Edna held numerous roles in the church and worked diligently and tirelessly for Oklahoma Woman's Missionary Union. She held many positions in WMU and served as state WMU president for 11 years from 1927 to 1938.
Edna was an effective communicator and consistently challenged Oklahoma Baptists to give generously to state missions. In 1932, she said, "A rich man is one who has enough for himself and enough left over to help others. Though he be possessed of millions, a man is poor, who has only enough for himself."
The state WMU Board in 1939 met in Muskogee where Edna was surprised to hear the recommendation and later unanimous vote to name the State Mission Offering in her honor. Through her many travels and days away from home to champion mission cause, Edna never accepted a penny for her expenses.
Children have great opportunities in their own neighborhoods and schools to love others and share the Good News of Jesus. The
Missions Education Activity Sheets

provide engaging activities to open young eyes to missions in their own backyards!
– Edna McMillan
The following videos feature some of the ministries funded by the Oklahoma State Missions Offering. Please feel free to share these videos on your church website and social media accounts.
Download links are provided below for use in worship services, Sunday School classes and any other way your church promotes the offering.
Not finding what you're looking for?
If you need additional help or would like someone to connect with you just fill out the form below.

Address – 3800 N. May Ave, Oklahoma City, OK 73112
Employment Opportunities –
To view all open employment opportunities, please visit our
employment area
.
This website is supported through Oklahoma Baptists' gifts through the Cooperative Program.
© 2019 All Rights Reserved – Baptist General Convention of Oklahoma |
Privacy Policy