Rewired Conference is an annual event that takes place in the Arbuckle Mountains at a conference center known as Falls Creek. The focus is transforming the lives of men through a relationship with Jesus Christ.
Rewired reaches men from all backgrounds and interests. These differences are what set Rewired apart from other men's conferences around the country. It is one of the only conferences where you will see a biker, cowboy, hipster, gamer and businessman standing together in worship as the greater tribe of Christian men.
The unifying force that brings these men together is threefold: First, a love for Christ and desire to be men of God who influence their world;  second, to find the right next step or direction for their relationship with God;  and third, to find and build godly friendships with other men.
Falls Creek Conference Center
$65 for Adults
$50 for Students
Deadline: April 5, 2021 or sold out
There will be live worship and teaching, access to online breakouts on various topics, and a box lunch. Experience the now legendary Falls Creek nestled in the Arbuckle Mountains where thousands have answered God's call for more than 100 years. Take the time to disconnect from the speed of life, pause, and dig in deeper with the Lord.
Students must be 14-17 years old and accompanied by a parent or legal guardian.
Digital Pass
$25 Per Person*
This features unlimited access to main sessions until 2022, Digital Program. Gather online as we study the Word of God, listen to Keynotes, and worship as men. Just like our event at Falls Creek, registration is required for each attendee.
* Group Streaming/Host Church
The Rewired Men's Conference is not offering a Host Church option. Churches are welcome to host a streaming event but each person in attendance will need to register and purchase a Digital Pass.
Please Note
Children under the age of 14 are not allowed to attend the Men's Retreat or Women's Retreat at Falls Creek. Children ages 14-17 may attend only if accompanied by a Parent or Legal Guardian. The Parent or Legal Guardian must also complete the Parental Supervision Acknowledgment Form. Some of the presentations given at the retreat may not be suitable for children under the age of 14, and Falls Creek will not be providing staff to properly supervise children on the grounds of Falls Creek. Parents or Legal Guardians that do not provide proper supervision of the child during the Retreat may be asked to leave Falls Creek.
Schedule
Subject to change
10:00 am to 12:00 pm – Session One
12:00 pm to 1:00 pm – Lunch
1:00 pm to 2:30 pm – Session Two
3:00 pm to 5:00 pm – Session 3
Mark Richt
Coach
Among many other achievements, Coach Mark Richt was the Head football coach at the University of Georgia for fifteen years and at the University of Miami, his alma mater, for three years. His teams won two Southeastern Conference (SEC Championships, five SEC Division Titles, and one Atlantic Coast Conference Division Title. He was a two-time SEC Coach of the year (2002, 2005), the 2017 ACC Coach of the Year, and the winner of the National 2017 Walter Camp Coach of the Year Award.
Mike Keahbone
Lead Pastor - Lawton, First Baptist Church
Mike grew up in the small town of Elgin, Oklahoma. His father was a full-blood Cherokee and his mother was Comanche and Kiowa. Though he comes from a proud Native heritage, his family was ravaged by alcohol and drug addiction. As a "teenage mom," Mike's mother was in and out of his life and would eventually pass away at the age of 40 due to an alcohol related illness. Mike's father was completely absent from his life.
Through all of the turmoil, pain and abandonment, there was hope. God put people in Mike's life that would love him unconditionally and model the love of Jesus Christ for him. It was that love and example that would lead him to give his life to the Lord on November 1, 1990. It became clear to Mike that God had been with him through the storms of his life and that each and every circumstance was instrumental in shaping God's plan for him. Mike has been called to preach the love, hope and comfort that can only come from the gospel of Jesus Christ.
Mike seeks to honor God and teach Scripture to all people. Mike combines deep and practical teaching of Scripture with relevant humor, stories, and principles for life change. God has gifted Mike with sensitivity to the Holy Spirit that leads him to understand the needs of his audience and to say exactly what they need to hear through the truth of God's Word. He inspires to provoke a passion for Scripture in the hearts and minds of people everywhere. As Mike explains, "God has given me a clear, passionate vision to fulfill the calling of Colossians 1:28, to present everyone perfect in Christ."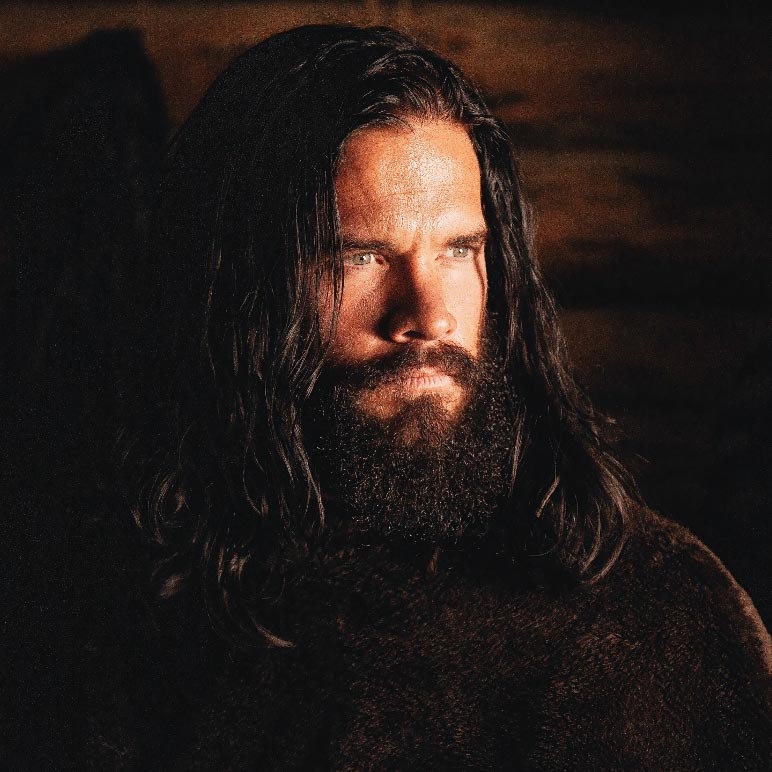 Cody Bobay
Founder / CEO - Gibborim Studios
Cody Bobay met Jesus as Lord and Savior at eighteen years old while on Active Duty in the US Navy. From that point of salvation to now, Cody lives and breathes to tell everyone about the Good News of Jesus Christ. Cody and his wife of thirteen years, and their two kids live in Utah. Cody is the founder of Soulcon Ministries and the founder and CEO of Gibborim Studios.
Jonathan Evans
Author / Former NFL fullback
Jonathan Evans, a mentor, author, speaker and former NFL fullback treasures his relationship with Christ along with the opportunity to use his life to glorify God. Jonathan seeks to impact today's athletes, men and young adults by equipping and encouraging them in their faith.
Jonathan serves with his pastor, friend and father, Dr. Tony Evans, both in the local church and the national ministry. They also teamed up together to write Get in the Game, a practical guidebook filled with sports analogies and spiritual truths aimed at strengthening readers with the skills they need for living victoriously.
Jonathan is a graduate of Dallas Theological Seminary with a master's degree in Christian Leadership. He also serves as the chaplain of the Dallas Cowboys and co-chaplain of the Dallas Mavericks. Jonathan is a dynamic speaker at churches, conferences, men's events, banquets, youth, and FCA events. He is committed to developing the next generation of devoted Christian leaders.
Seth Garrett
Worship Pastor
For the past four years I have had the privilege to serve as the Worship Pastor at Community Baptist in Coweta, OK. My greatest honor has been being married to my wife of five years, Alix. Together we have the most incredible daughters, Georgia and Norah. I love spending time with my family and friends, drinking all the coffee, and rooting for my Chicago Cubs. My prayer for worship is that we would know God truly and out of the overflow of our heart, respond to him for who He is and what he has done for us.
"Let the word of Christ dwell richly among you, in all wisdom teaching and admonishing one another through psalms, hymns, and spiritual songs, singing to God with gratitude in your hearts." Colossians 3:16
Our theme this year is "The Three"
Who are the three men that know you the best and challenge you to be a better man of God? Both David and Jesus had three men in their inner circle.
We each need men who will live out Proverbs 17:17.
Covid-19 Protocols
Participants:
All participants should be free of Covid-19 symptoms for at least 10 days before the event.
All participants should take their temperature before departing for the event.
Masks are required to be worn during all indoor sessions.
Masks are encouraged to be worn during transportation to and from the event.
Groups will be seated together, but distanced from other groups. Please leave a row empty in between each group.
All participants should wash their hands frequently throughout the day and social distance.
Falls Creek:
All "indoors" Falls Creek personnel will be wearing masks during their duties.
We will provide a controlled entry to limit the possibility of large groups gathering for tabernacle entry.
Signage and floor decals for social distancing will be present in the 1917 Café and Gift Shop. Please observe these distances for safety.
Venue
Falls Creek Conference Center
6714 OK-77D Davis, OK 73030
Volunteers help make this event a success!
If you would like to volunteer at Rewired, you must complete the volunteer form (click below).
Get ahead of the game and share the Rewired Conference with your brothers in Christ! This promo pack includes high resolution social media graphics, PowerPoint backgrounds, and a poster.