Rewired Conference is an annual event that takes place in the Arbuckle Mountains at a conference center known as Falls Creek. The focus is transforming the lives of men through a relationship with Jesus Christ.
Rewired reaches men from all backgrounds and interests. These differences are what set Rewired apart from other men's conferences around the country. It is one of the only conferences where you will see a biker, cowboy, hipster, gamer and businessman standing together in worship as the greater tribe of Christian men.
The unifying force that brings these men together is threefold: First, a love for Christ and desire to be men of God who influence their world;  second, to find the right next step or direction for their relationship with God;  and third, to find and build godly friendships with other men.
Schedule
Subject to change
Friday
9:00a Registration Opens
10:00a Gift Shop Opens, 1917 Café Opens
10:00a-2:30p Activities & Demonstrations
11:30a-1:00p Lunch
3:00p-5:00p Main Session
5:00p-6:30p Dinner
6:30p-8:45p Main Session
9:00p-10:30p Debrief/Cabin Time
Saturday
6:00a Registration Opens
6:00a-7:00a 5K Run/Walk
6:30a 1917 Café Opens
6:30a-8:00a Breakfast
Activities
8:00a-9:00a Breakout Session/ Track One
9:00a-10:00a Breakout Session/ Track Two
10:00a–12:30p Main Session
Mark Richt
Coach
Among many other acheivments, Coach Mark Richt was the Head football coach at the University of Georgia for 15 years and at the University of Miami, his alma mater, for three years. His teams won two Southeastern Conference (SEC Championships, five SEC Division Titles, and one Atlantic Coast Conference Division Title. He was a two-time SEC Coach of the year (2002, 2005), the 2017 ACC Coach of the Year, and the winner of the National 2017 Walter Camp Coach of the Year Award.
Cody Bobay
Founder / CEO - Gibborim Studios
Cody Bobay met Jesus as Lord and Savior at 18 years old while on Active Duty in the US Navy. From that point of salvation to now, Cody lives and breathes to tell everyone about the Good News of Jesus Christ. Cody and his wife of thirteen years, and their two kids live in Utah. Cody is the founder of Soulcon Ministries and the founder and CEO of Gibborim Studios.
Aaron Walker
Entrepreneur / Author
Aaron Walker has founded more than a dozen companies over the past 41 years. He attributes much of his success to having surrounded himself with his mastermind counterparts. Aaron spent a decade meeting weekly with Dave Ramsey, Dan Miller, Ken Abraham, and 5 other amazing entrepreneurs. Aaron is the founder of Iron Sharpens Iron Mastermind and author of View From The Top.
JT McCraw
Home Builder / Men's Pastor
JT McCraw was one of Nashville's premier upscale custom home builders. Though JT was externally successful, his personal life was slowly eroding and eventually collapsed. It was then he began painstakingly learning the valuable lessons of noble manhood. Today, JT is the Men's pastor at Bethel World Outreach Church and is one of the leading men's ministers in the United States. He has traveled around the globe teaching men what he learned during his dark days of personal crisis.
Regular (ends April 9)
$80 / Adult
$65 / Student*
At the Gate
$100 / Adult
$90 / Student*
*Students ages 14-17 must be accompanied by a parent or legal guardian.
Register soon! This price expires April 9 at midnight.
Andy Taylor
Pastor, Broken Arrow, Arrow Heights
Andy's thirty years of ministry include serving as senior pastor at FBC Ponca City and Trinity Baptist Church in Chickasha. He also served on staff at Regency Park Baptist Church in Moore and a church plant in Texas. During his 8 years as a full-time US Army Chaplain, Andy completed two tours in Iraq and one in Afghanistan, for which he earned three Bronze Star Medals. After serving in other chaplaincy roles for the US Army, Andy retired from the Army in 2015 with 21 years of service.
Brandon Trentham
Children's Minister, Owasso, First
Early in life, Brandon developed a love for spending time in God's creation chasing wild game. This led to an avid pursuit of waterfowl. Next year will be his 19th waterfowl season. God has given him many opportunities in the outdoor industry to use time in the duck blind to share his faith and disciple the next generation.
Kenyatta Wright
Former NFL Linebacker | FCA Area Director
Kenyatta was a standout linebacker at The Oklahoma State University and played in the NFL for the Buffalo Bills and New York Jets for 7 years. He ultimately walked away from the game of football to pursue family settlement, coaching and eventually the call to full time ministry with FCA. As the Lake Country FCA Area Director he visits schools & communities to empower coaches and athletes.
Nick Howk
Middle School Pastor, San Antonio, Community Bible Church
Nick grew up in Northeast Oklahoma and began following Jesus as a sophomore in college. Nick sensed a call of God on His life for full time ministry from the night he accepted Christ. He spent the remaining years of college interning in a local church. Nick graduated college with a bachelor's degree in Communications and a minor in Marketing. He has served most of his ministry career in Oklahoma and most recently San Antonio, TX.
Brett Wheeler
Pastor, CrossPoint Baptist Church
Brett is a bi-vocational pastor of a small church in Coweta, Oklahoma. He also manages a Natural Stone Importing Business in Broken Arrow, Ok. Brett was called to ministry on his 38th Birthday after serving as a deacon for many years. Brett's passion is reaching the lost and sharing the Gospel of Jesus Christ surpasses everything else in his life.
David Skinner
Children & Family Pastor, Cherokee Hills Baptist Church
David Skinner is the Children and Family Pastor at Cherokee Hills Baptist Church in Oklahoma City. David has served in full-time Children's ministry for over 12 years and has over 18 years of ministry experience, with a B.S. in Religion – Christian Ministries from Liberty University. He has a passion to see children and their families come to know Christ and has a desire to help them grow in Him while having fun worshipping together!
Ben Cody
Federal IT Recruiter
Ben Cody is a husband, father, businessman, and passionate about reaching men who are hiding in the darkness. His powerful testimony warns men of the dangers of solitude and the importance of confession to other men. He encourages men to build "Fireteams" which are small groups of men who meet on a regular basis to pray for each other, discuss challenges in life, and support one another through the many battles life throws at us.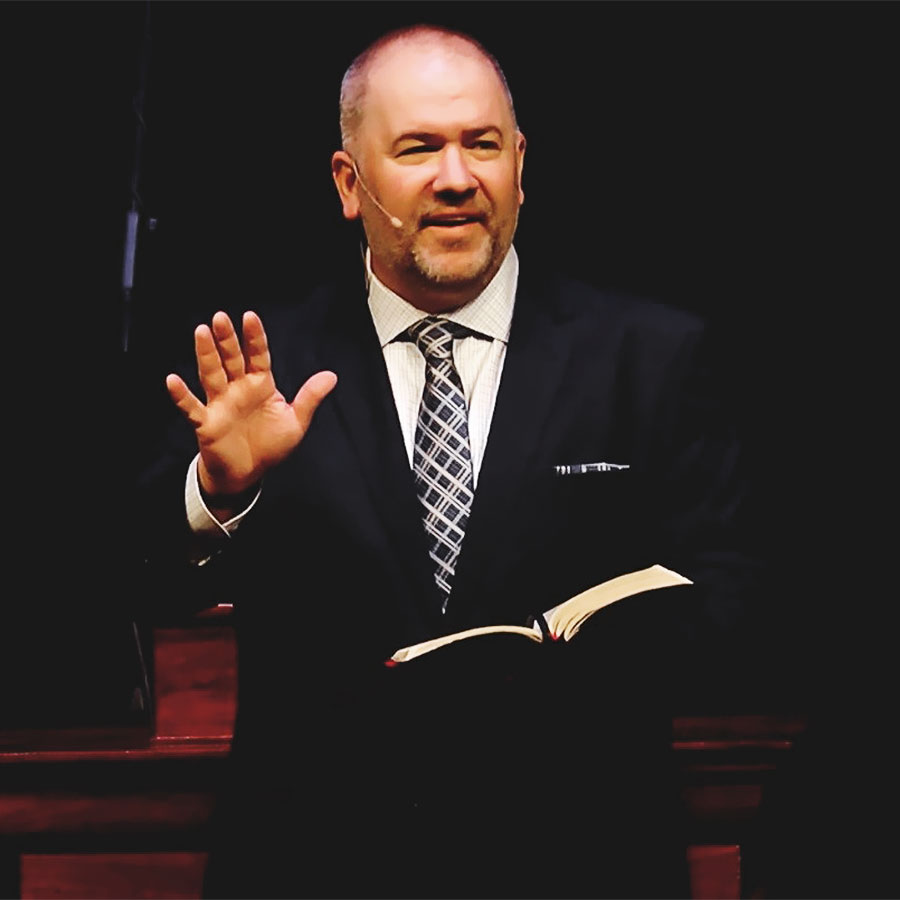 Chadd Pendergraft
Senior Pastor, Crescent Valley Baptist Church
Chadd Pendergraft is the Senior Pastor of Crescent Valley Baptist Church in Tahlequah, OK and has served in that role for the past 12 years. One of Chadd's greatest passions in life is preaching the powerful Gospel of Jesus Christ everywhere he goes! He has led many teams on mission trips throughout the U.S. and internationally, and has a hunger to see the nations come to faith in Christ! He loves to spend time with his family, hunt, play and watch sports, read, and travel. It is Pastor Chadd's heart that everyone would come to find the joy, freedom, and fulfillment that He has found in Christ.
Get ahead of the game and share the Rewired Conference with your brothers in Christ! This promo pack includes high resolution social media graphics, PowerPoint backgrounds, posters, and much more.