Ministers Wives Luncheon 2022
June 14, 2022 @ Marriott Hotel Platinum Ballroom, Anaheim, CA
Cost: Free
If you are attending the SBC in Anaheim, CA in June, you are invited to the annual Ministers Wives Luncheon!
We have a seat for YOU at one of our Oklahoma Baptist tables.
It's a FREE gift to our Oklahoma Baptist Ministry Wives and paid for by the Cooperative Program. 
To reserve your seat, click the button below to register. Once you complete this form, you will be registered! More details to follow in May.
Ministry Wives Weekend
Sept. 30 – Oct. 1, 2020 in the OKC Metro
Cost: TBD
You are invited to our annual Ministry Wives Weekend. Save the Date: more details to come.
Ugh. I messed up again. I'm a terrible ministry wife. One of the most oppressive emotions for me in ministry is shame. It doesn't take much to feel like I've failed miserably...again: I should have...
read more
For ministry wives, Sunday mornings can present a unique and challenging experience as they head into the beautiful messiness of ministry. We need prayer. Here is a collection of weekly Sunday Morning Prayers in 2022 with new additions made every month.
Join our Email Newsletter.
Sign up to receive blog posts and upcoming events right to your inbox.

One-on-One
Zoom Coffees: We are all so busy, but we still need connection. I'd love to hear your story, offer ministry life coaching, and to pray for you. It's over Zoom, come-as-you-are, bring your own coffee, and 30-45 mins tops!
Small Group
In this private group, we offer Biblical encouragments about the ministry life through relevant conversations and share resources and events.
Events
September: Ministry Wives Weekend
November: Annual Convention
January: Advance Conference
Resources for Ministry Wives
Discover books, podcasts, and websites
for practical encouragements in ministry life!
Christian counseling is a wonderful tool God uses to help untangle some of our internal mess with a trained professional.
Oklahoma Baptists Counseling support is provided through the Edna McMillan State Mission Offering to help cover the costs for ministry families through short-term, solution-focused therapy.
Our mission is to encourage and support ministry wives towards healthiness and family wellness through connection, care, and biblical encouragement.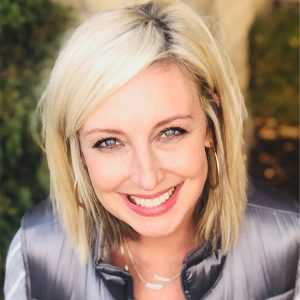 Amy Petersen
For over 20 years, Amy served alongside her husband on church staffs in Oklahoma, Texas, and South Carolina teaching and discipling women of all ages. Currently, she serves as the Ministry Wives Ministry Partner for the Oklahoma Baptists where she loves and supports women whose husbands serve in the 1,600 Southern Baptist churches across Oklahoma.
Her husband serves as Vice President of Campus Life and Dean of Students at Oklahoma Baptist University, and their family of 3 boys (ages 19, 16, 10) reside in Edmond, OK.