Ministry Wives Weekend 2021
September 24-25 @ Putnam City Baptist Church, OKC
Cost: $50 (no refunds)
Join us for Ministry Wives Weekend – where ministry wives from across the state gather to be encouraged and refreshed in connection with each other and in the truth of God's Word.
Our theme this year is R E S T: how to be at rest and live in rest in ministry. We all want rest, but how do we get there – especially when life doesn't stop, doesn't slow down, and runs on crazy?
We are excited to worship with Jami Smith and to open up God's Word with Susie Hawkins. Come and learn how to can grab hold of and live in the rest Jesus offers in Matthew 11:28-30.
Book a Hotel
$89 a night for double queen or standard king
Address
2700 NW 138th Street
Oklahoma City, OK 73134
Number to call: 405-608-0900
Code when calling in: MNW
Friday 9/24
6 pm Dinner from Alfredo's Mexican Cafe/Dessert from Nothing Bundt Cakes
6:45 Welcome & Connection
7:10 Worship with Jami Smith & Session 1 with Susie Hawkins
8:15 Table Discussion
9 pm Dismiss
Saturday 9/25
9 am Breakfast from Ingrid's Kitchen
9:30 Welcome & Panel Conversation
10:15 Worship with Jami Smith & Session 2 with Susie Hawkins
11:15 Table Discussion
12 pm Dismiss
Join our Email Newsletter.
Sign up to receive blog posts and upcoming events right to your inbox.

I have always loved the story of Joseph. But, it's not an easy story to read. It is laden with heartache, hurt, betrayal, disappointment, accusations, and jealousy.  I don't love it for the drama. I...
read more
I grew up just a couple miles from both sets of my grandparents. I would frequently have after-school dates with my grandmothers where we would get ice cream and play card games. Around...
read more
One-on-One
Zoom Coffees: Returning October 2021
Small Group
In this private group, we offer Biblical encouragments about the ministry life through relevant conversations and share resources and events.
Resources for Ministry Wives
Discover books, podcasts, and websites
for practical encouragements in ministry life!
Christian counseling is a wonderful tool God uses to help untangle some of our internal mess with a trained professional.
Oklahoma Baptists Counseling support is provided through the Edna McMillan State Mission Offering to help cover the costs for ministry families through short-term, solution-focused therapy.
Our mission is to encourage and support ministry wives towards healthiness and family wellness through connection, care, and biblical encouragement.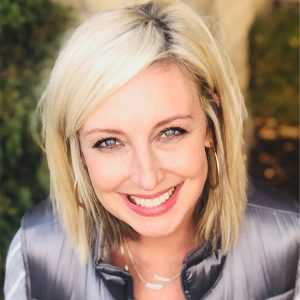 Amy Petersen
For over 20 years, Amy served alongside her husband on church staffs in Oklahoma, Texas, and South Carolina teaching and discipling women of all ages. Currently, she serves as the Ministry Wives Ministry Partner for the Oklahoma Baptists where she loves and supports women whose husbands serve in the 1,600 Southern Baptist churches across Oklahoma.
Her husband serves as Vice President of Campus Life and Dean of Students at Oklahoma Baptist University, and their family of 3 boys (ages 19, 16, 10) reside in Edmond, OK.