The fall of 2021 could be one of the most opportune seasons of Gospel ministry in the modern history of Oklahoma Baptists. As our state emerges from the prolonged effects of the COVID-19 pandemic, churches face the challenge and opportunity of regathering people and rebuilding fellowship.
Oklahoma Baptists' Regional Ministry Partners have met with pastors across the state to hear what they have learned and observed during the last year along with their thoughts and plans for the months ahead. The summary of those conversations has been distilled into four major categories here.
Pastors
Pastors need to guard their own emotional health. They need to grieve their losses and share their struggles with safe people who will provide support for them.
Pastors need to REFOCUS
The pandemic has forced pastors and churches to take note of what is really important, as well as what is not. When we asked them to share what ministry or program the pandemic pruned from their church, one the most prevalent answers was "Sunday night worship service."
Dream again, innovate, take risks, and have fun starting new ministries and let go of the inefficient ones.
Pastors need to REJOICE
Pastors and churches need to celebrate the wins they have from the last twelve months. Here are a few examples:
Giving may be the only reliable scorecard for 2020, and the core of the church has risen to the occasion!
Member engagement was up this year even though overall attendance was down. Authentic connections were made between members, neighbors, and family, which is something pastors can and should build on through new groups, widow care, evangelism, etc.
Online worship and giving is here to stay! Seek ways to maximize for the future and leverage it for church health and strength.
Streamlined decision making has resulted in leaders revisiting their policies and procedures.
Pastors need to REST
Some may not realize yet that they have just pastored through the hardest year of their ministry. As an inevitable increase in attendance and activity comes, there is a concern that pastors will try to power through the summer and have nothing left in the fall. In an attempt to make up for the lost time, be careful not to overextend yourself or your ministries this summer.
Good advice for pastors this spring is to plan now for a time of vacation to refresh before the fall. Mistakes are made when we are tired. Fears and frustrations are exaggerated when we are exhausted.
There will be plenty of opportunities for summer camps, VBS, outdoor events, and training for new teachers and ministry teams. Just pace yourself, pastor, because the next season of your ministry may just be the best one ever. Everyone in your life and ministry will benefit when you are refreshed and refocused.
People
The people of our churches need many of the same things our pastors need. They need time to grieve their losses and be renewed emotionally and spiritually. Here are some of the observations about the people in our churches: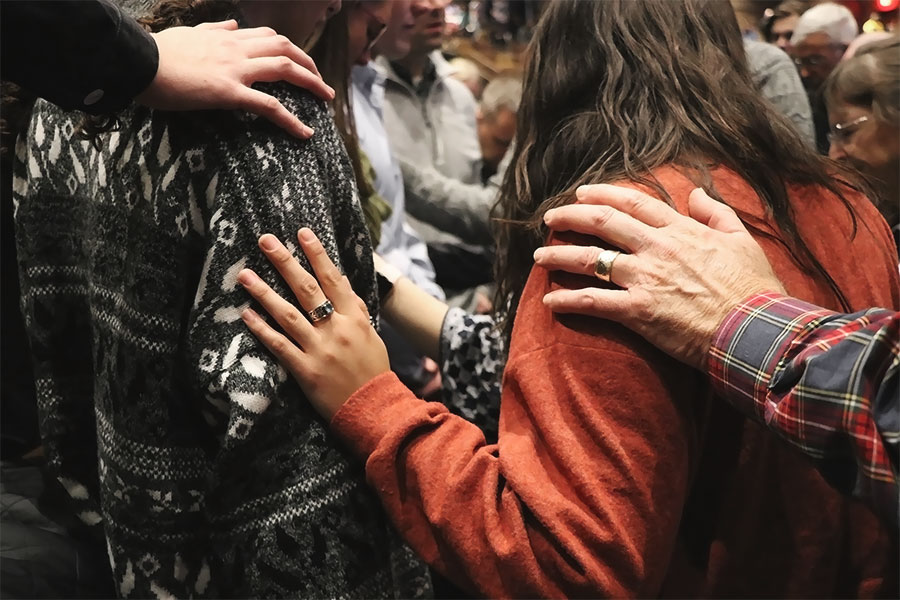 The Core of the Church is Strong and Loyal
As many pastors suspected, the core of the church is smaller than realized but they demonstrated themselves to be faithful. This faithful group has provided the majority of the financial resources and ministry leadership throughout the last year. Even those who were uncomfortable in attending or unable to attend demonstrated their commitment to the church. This smaller, faithful core is the key to future effectiveness.
The Church Wanted Leadership in the Crisis and Trusted that Leadership (Perhaps Even More than Expected)
Everyone has walked through the same unknown territory, and the need for good and godly leadership has been reaffirmed during this season. Overall, the people have trusted their pastor's leadership more than expected. There will always some level of questioning and complaining, but overall people have trusted their leaders. A general rule of thumb is that the more trusted the leaders are, the stronger the following.
The Need for Community has been Recognized and the Opportunity for it has been Missed
Pastors have heard over and over again as people have returned to in-person gathering how much people have missed being together. Many classes and small groups in our churches have done a good job of keeping people connected through virtual means, but the consensus is that it is not the same. There is a hunger for community among the core of the church that many have said will not be taken for granted any time soon. One of the greatest needs that churches will need to meet this fall is to encourage and enhance opportunities for this community to occur.
Preparation
Churches across the state are moving toward a busy summer of camps and VBS but they should not neglect this time to make needed preparation for the fall.
Most of the communities across the state are 90 days away from the start of a new school year. Likewise, churches will start their new Sunday School/Small Group years in the same time frame. This summer is key in preparing to maximize that launch. Here are things to consider in preparing for this fall:
Sunday School/Small Group
The start of his new year of Sunday School/Small Groups carries unique opportunities that could be once-in-a-lifetime. This is not the year to be unprepared. Many groups across our state have not been meeting regularly and there is anticipation that summer participation will be sporadic as people take the vacations that they were unable to last year. Moving into the late summer and fall we will see more normalcy taking place. Do not let it sneak up on you. Make sure your facilities are ready, your leaders are recruited and trained, and that the resources are available for a good start. You can find resources from Lifeway and Oklahoma Baptists to assist in your preparation (on this web page).
Communication
In many places the pandemic exposed the ineffectiveness and inefficiency of communication in the church. Many churches have worked diligently and have made significant strides in their communication. If this is still an area of weakness, this summer would be a great time to improve and enhance your communication. It was suggested that one of the greatest avenues of doing this is by the old fashioned simple phone call. People seem to be interested in high touch more than high tech at this moment. Divide your membership up, especially those who have returned in person, and enlist teachers, deacons, and the church family to make a call and invite people to church.
Equipping with the Gospel
The pandemic also exposed that our "come and hear" model of sharing the Gospel is not alone sufficient to advance the Gospel. In 2020 Oklahoma Baptists' churches baptized a third fewer people than in 2019. That drop can be directly attributed to the fact that most of our churches did not take any students to camp or conduct VBS. The return to normalcy is a great opportunity to equip our church families to share the Gospel with those around them.
Plans
The six-week window from the middle of August to the beginning of October will be a prime time for regathering people to church. Here are some plans that pastors shared:
Preaching
The regathered church needs to be a refocused church. Over the past year many churches have gone into survival mode with a significant inward focus. This season provides a great opportunity to call the church to the mission of God and cast the vision for the days ahead. Pastors will have an opportunity to help reset the life, health, and culture of the church through their preaching this fall.
Emphasis
This window provides an opportunity for a special day or season of emphasis that will help generate energy and encourage participation. Some pastors are going to utilize an attendance campaign to bring focus to the season. Many churches are planning "Welcome Home" or "Welcome Back" Sundays that will be heavily publicized. Some pastors have indicated they will participate in the nationwide "Back to Church Day" emphasis in September. The emphasis and energy of the special day or campaign can provide focus and excitement for the church family.
Fellowship
Not only do churches need to work to regather their people, but they also need to work to rebuild their fellowship. We have spent the last year telling people to stay away from each other and now we have to work to bring them back together. Some pastors are planning opportunities for fellowship in their fall schedules. Some are planning Sunday evening times for fellowship with the entire church family or setting aside time for classes and groups to have fellowships in the weekly or monthly schedule. There is no greater way to build fellowship than to engage people in serving together.
A number of churches are planning local ministry/missions projects in addition to their regular fall ministry opportunities. Pastors expect fall festivals and the local ministry projects that happen around the holidays to come back strong and they will provide a great opportunity to mobilize the church in service.
Conclusion
Recently a pastor shared that he thought people would establish their church participation patterns by the end of this year. What our churches do this summer in preparation and this fall in implementation has great potential to strengthen the church and advance the Gospel.
Our prayer is that we will redeem the time for the glory of God (Psalm 115:1)
Restart Groups Documents
The folders and files in this package contain documents to help your church restart groups. The files are easily modified by you to fit your church's context.
Add your church's name, logo, or other identifying elements. If you do not find an asset that you believe is needed for your church's relaunch of Bible study groups, add it! Record videos and place them here, too.
We hope that these documents will give you a foundation on which to build your church's relaunch emphasis for Bible study groups.
Oklahoma Baptists' COVID-19 Page
This page contains a collection of guides, communication strategies, and legal information to help churches navigate COVID-19 effectively.