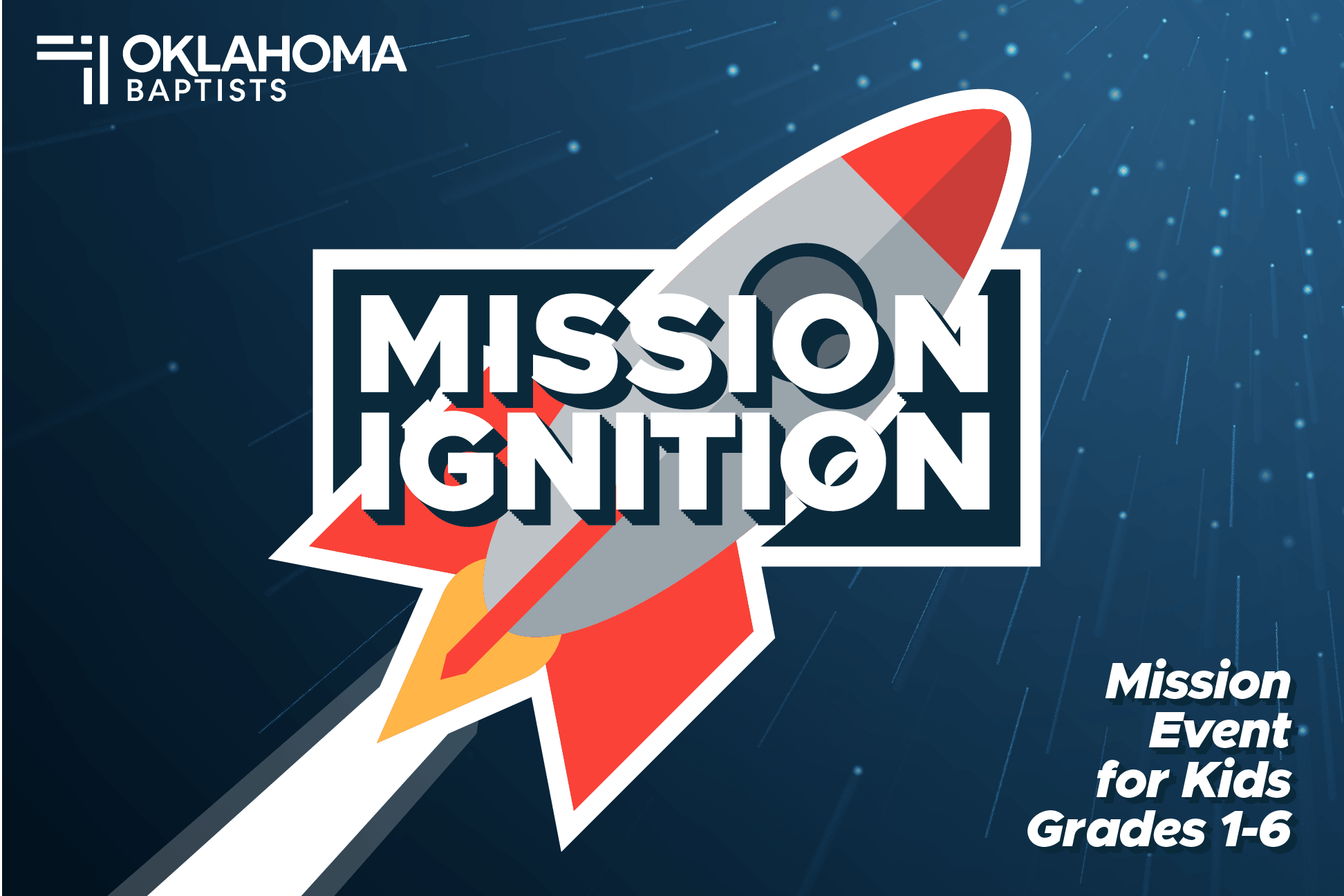 Registration opens January 3, 2022.
Deadline to send in reports and pictures is January 10, 2022.
Deadline to register to attend is February 27, 2022. After this date you can pay $20.00 per person at the door.
Mission Ignition is a hands-on missions experience for kids in 1st through 6th grade, where they will learn about different ways they can be involved in missions. They will also be challenged to do missions when they return home.
Open Races
Open racing will be held at the OKC and Tulsa locations. Open racing begins at 10:00 a.m. on March 5, 2022.
State Races
State Races will be held at the OKC location only beginning at 1:30 p.m. on March 5, 2022.
You can participate in the Mission Ignition challenge anytime from March 1 until January 10. Please register what your goal will be for this year and then use the form that is provided to record all your activities. The link to register your goals is below.
Mission project reports must be sent to pjones@oklahomabaptists.org by January 10. Please use the project form provided below. Awards will be presented at the events.