Cooperative Program Month
Cooperative Program Month
Resources For Your Church's Cooperative Program Promotion
Promoting the CP is a great way to promote your church's annual budget because you can show your church members how when they give to your church, and your church gives through the CP, it impacts everything we do as Oklahoma Baptists.
We have prepared resources to help show your church members how giving through the CP extends the impact of your church in our state, nation, and worldwide.
CP Month Celebration Ideas:
Share the video with your church in a worship service, prayer meeting, or budget time.
Celebrate the Impact of the CP. We have companion resources you can use for small groups, on social media, and in sermons.
Pray for missions: We have included recent news for you to share with your church so they can pray for the advance of the Gospel through the many ministries supported by the CP.
Call Church Members to Stewardship: Giving is an act of worship; it is also an act of fellowship with your church. The local church is the first place everyone should think of when they think of giving to support missions
Here are more resources for your CP Month Celebration
Cooperative Program Education Kit
The flexible format includes a leader's guide helping you use the kit's four small group member pages as promotional flyers, for prayer times, or as group discussion starters.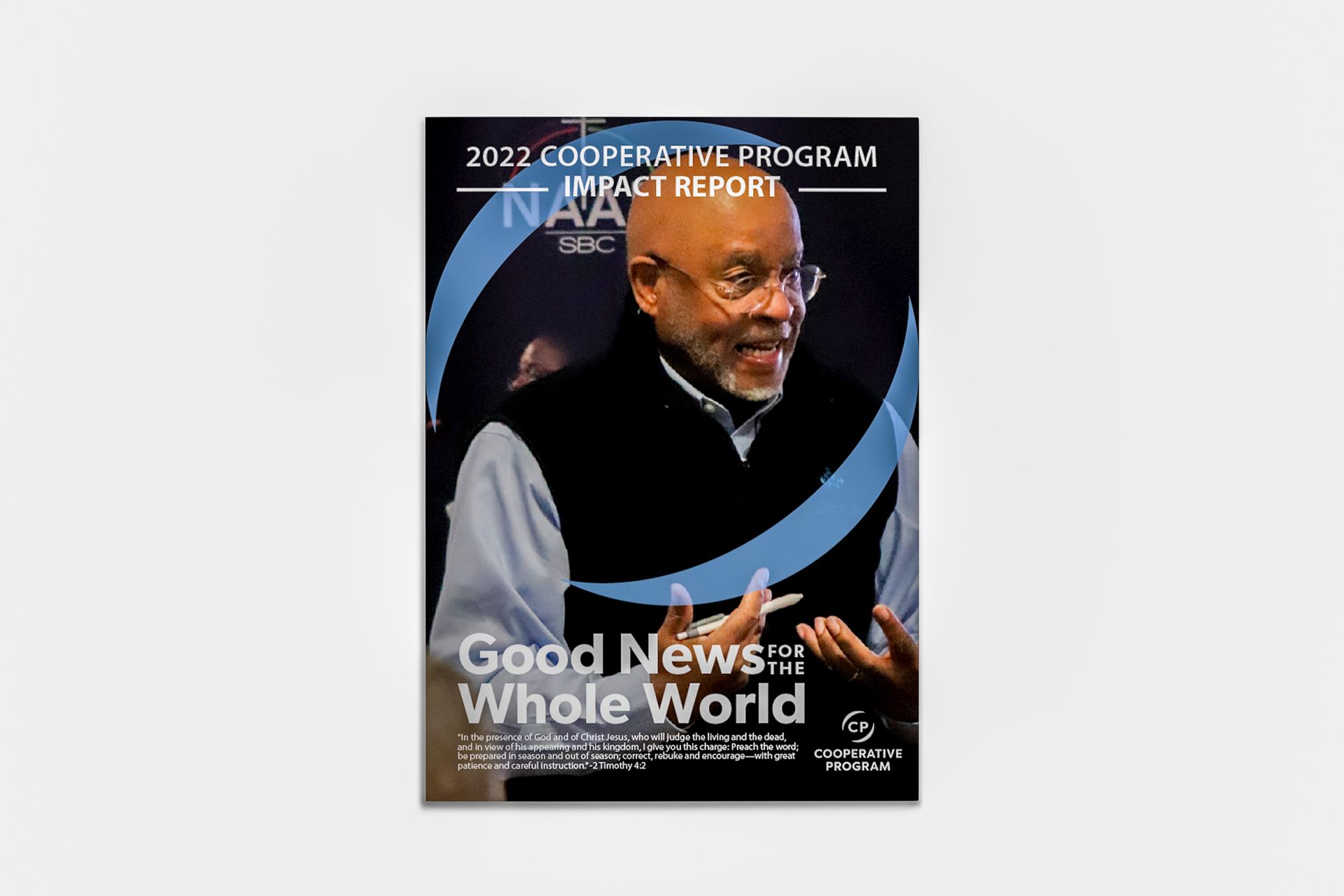 2022 Cooperative Program Impact Report
Recent news from around the world about how the Cooperative Program is helping advance the Gospel everywhere.
Pastor Stewardship Education Kit
Pastor are you looking for ideas for promoting stewardship in your church? You need the Pastor's Stewardship Education Kit.
Cooperative Program Ambassador Guide
The Oklahoma Baptists CP Ambassador's Guide gives you resources and ideas to help you raise awareness about the CP and encourage your church to greater financial stewardship and support of missions and ministry through the Cooperative Program.
Share these stories with your church
Tulsa Thinks Globally At Home
Tulsa, South Tulsa paid off its $2.2 million dollar debt in 18 months so it could focus on missions. "So much ministry funding has come from paying off the debt and not having to pay the bank every month," Eric Costanzo said. He's been South Tulsa's pastor since 2016. The church's outreach includes at least a dozen local ministries and just as many international ones. Missions absorbs about 36 percent of total giving, starting with the Cooperative Program (CP)…
Hunt Builds Up Church In Regional Ministry Partner Role
Buddy Hunt serves as regional ministry partner for eastern Oklahoma, a role created to encourage pastors and support church health. His region includes 410 churches affiliated with Oklahoma Baptist associations and 40 Native American churches in areas ranging from Durant to McAlester to Vinita…
Southern Baptist Church Plants Increase for Second Consecutive Year
Cliff McCray was playing football at the University of Central Florida (UCF) in 2007 when one of his teammates tragically passed away. Through the tragedy, God led McCray to faith and kickstarted a journey that led to full-time ministry and church planting…
First Known Believer Baptized Among People Group
In 2021, International Mission Board (IMB) published a story about IMB missionaries Travis and Beth Burkhalter and their work among the Embera people of Colombia. Travis was learning a difficult and unwritten language to share the Gospel with an unreached people group…