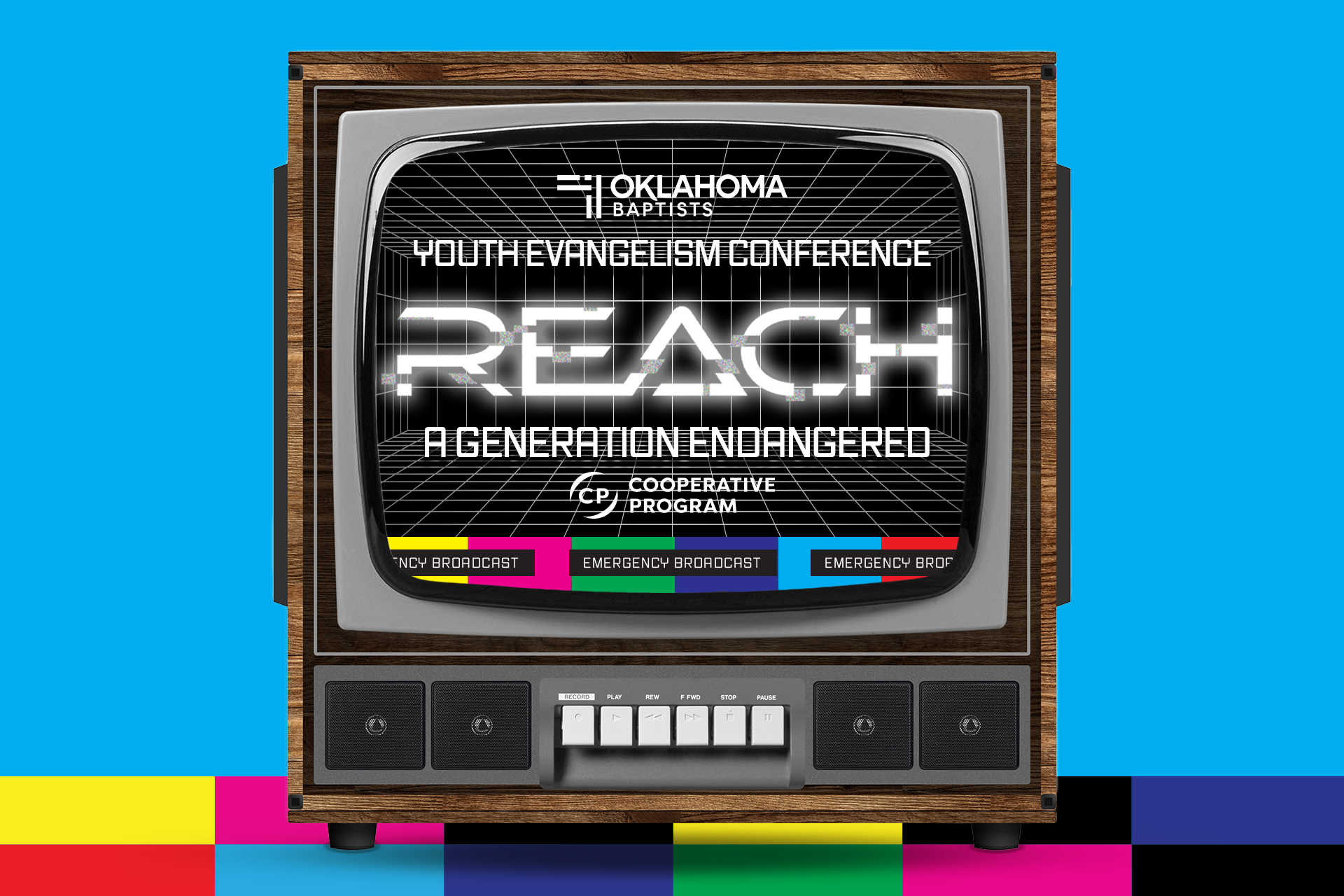 Theme: "REACH"
Before us is a generation. A generation that is lost, lonely and looking. A generation of teens searching for answers, truth, meaning. A Generation ENDANGERED.
Today's teens face unique challenges and are exposed to a world that threatens their spiritual, mental, and emotional health like never before.
There has never been a more critical time for us to REACH this generation with unapologetic intentionality.
We cannot sit idly by and watch them slip away. It's time to rise up and bring hope, light, and the salvation of Jesus to those who need it most. Now is the time to REACH and equip a generation ENDANGERED.
Verse: Judges 2:10
"After that whole generation had been gathered to their ancestors, ANOTHER GENERATION GREW UP WHO KNEW NEITHER THE LORD NOR WHAT HE HAD DONE…"
Location
Falls Creek Baptist Conference Centers in Davis, OK
Falls Creek Conference Centers
6714 HWY 77D
Davis, Oklahoma 73030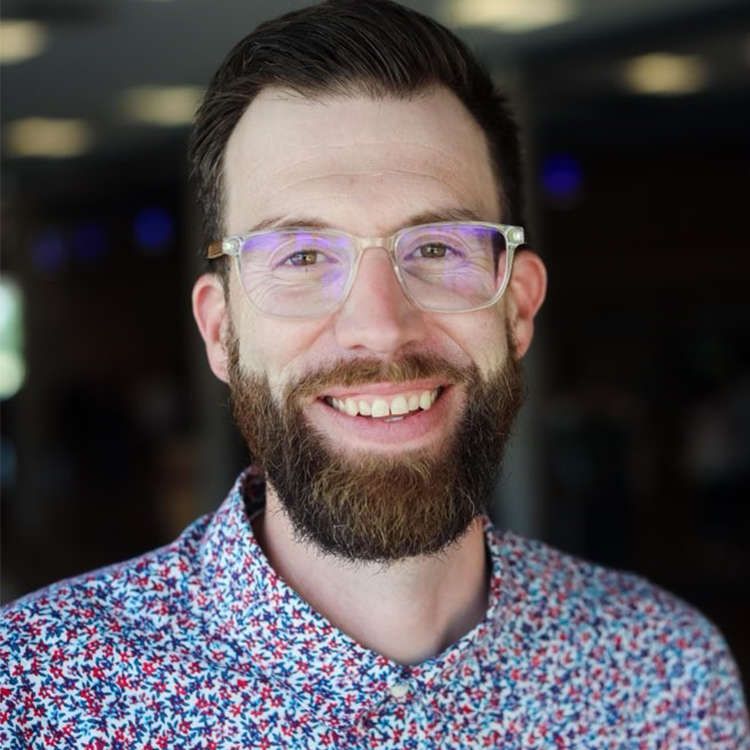 Steps to register your group for YEC
Register your group online starting this summer, June 5, 2023! (Registration button is below)
Secure lodging by calling cabin owners and finding a cabin that will fit your groups' needs for the weekend. Use the button "Falls Creek Cabin Contacts", "Falls Creek Cabin Availablility" and "Falls Creek Hotel information" below.
Download the YEC 2024 Release Waivers and have each individual attending the conference fill it out and return it to you signed.

Every church/group will be required to 

bring a copy of a valid background check

 on everyone that is 18 years or older to onsite registration. Background checks are required for the adults AND students over the age of eighteen. Please fill out and bring the 

background check compliance from

 and bring it to onsite registration.
Arriving at Camp
When you arrive at camp on Sunday for onsite registration, you will come to the North Lobby in the Tabernacle. (where Falls Creek Youth Camp registration is on Mondays of camp) between 2:00pm-5:00pm, January 14.
Please only send the main Group Leader/Sponsor to onsite registration. You will receive wristbands and booklets at onsite registration for the students/adults a release form has been turned in for.
Bring the following to registration:
2 copies of all Student Release forms. (Merge alphabetically in 2 separate sets, 1 set is for you to keep and 1 set is for the Conference Center Office)
2 copies of all Adult Release forms. (Merge alphabetically in 2 separate sets, 1 set is for you to keep and 1 set is for the Conference Center Office)
Background checks on ALL students & adults over the age of 18.
Completed background check compliance form.
Payment (if applicable.) Check should be made out to "Oklahoma Baptists" with "YEC" on the memo line.
Adding to your Current Registration
If you need to purchase additional tickets for the conference, please click the registration link below and purchase the additional tickets that you are needing. There is not a way to login and edit a current registration. Please use the same church and contact information and we will combine all tickets for each group before on-site registration. Please contact us with any questions.
Pricing Structure
$15- Super Early Bird Registration  (June 5- Aug 20)
$23-Early Bird Registration (Aug 21- Nov 29)
$30-Regular Registration (Nov 30-Jan 2)
$35-Late Registration Rate (Jan 3- At the Door, Jan. 14)
Prices are based per student and DO NOT include food or lodging. Each group will be responsible for providing food & lodging.
Online registration will close January 2nd at midnight. There will be late registration open at the door with cash or check.
Meal Information
Meal Packages will be available to be purchased through registration, however, we highly recommend making your own meals or budgeting to eat at local restaurants in Davis. Please see the Meal Guideline Sheet for more information.
Meal ticket deadline is a firm cutoff on Jan. 2 at Noon. There will only be 300 meal tickets through the conference center please make sure to plan accordingly. Participants with meal packages will receive meal wristbands at on-site registration. Meal packages price is $23 per person and will include dinner on Sunday and breakfast and lunch on Monday.
For those that purchased meal plans, the menu will be available here prior to the event. Please be mindful that the menu is subject to change. Meals will be pre-packaged.
Groups can provide their own meals in cabins, etc. or pick up pre-purchased meals boxes upstairs in the MEC (upstairs) at designated times. If it is too late to buy pre-purchased meal boxes, groups will need to make their own arrangements for meals at this point. For pre-purchased meals, groups will receive an additional wristband for each person that will serve as their meal ticket.
Red or Blue star wristband indicates your lunch slot.
* Dinner – (Red: 6:45 Blue: 7:15)
* Breakfast – No Assigned time
* Lunch – (Blue: 12:30 Red: 12:50)
Lodging Information
Each group will be responsible for securing lodging with cabin owners. You can search for cabins through the Falls Creek Cabin Database (*please note that prices listed are summer camp rates and churches will have different weekend rates) and contact cabin owners for more information. There is a Cabin Availability spreadsheet on the Falls Creek Conference Center website that could be helpful as you search. You can call the Falls Creek Conference Center ((580)-369-2101) to inquire about hotel rooms or renting pods in the Ada Lodge. You could also consider making plans to stay with another group in their cabin. Groups are not required to lodge on the Falls Creek grounds.
Cancellation Policy
Please note that there are no refunds or transfers with pre-purchased tickets. This is necessary to allow us to sell discounted tickets in the future and most importantly help insure wrist bands are not floating around camp that aren't tied to release forms, background checks, etc.
Called to Ministry – MEC Breakout Room #1
Discover or deepen your call to advance the Gospel through full-time Christian service.
Is God calling me? It's the foundational question that must be answered by anyone considering entry into ministry or mission's leadership. God is calling out a new generation of kingdom leaders who will accelerate the fulfillment of the Great Commission in this generation. This breakout will help students cut to the heart of the matter and give them tools to work through the call process.
Campus Outreach – MEC Breakout Room #6
Learn useful and straightforward ways to share your faith in your school and community regularly.
You are the indigenous missionaries at your schools, and it is up to you how far the Gospel will go on your campus. This breakout will help you understand your rights to express your faith at school and give practical and effective ideas to reaching your school to groups or individuals.
Digital Outreach – North Decision Room
Learn to effectively use technology like social media, apps, texting, and more to share your faith.
You have an extraordinary opportunity as digital natives to impact your friends with the Gospel of Jesus Christ! Social media gives you an instant audience with hundreds, if not thousands, of your friends and peers. 95% of the 25,000,000 teenagers in America have smart phones and regularly use social media. Your generation has the opportunity to advance the Gospel farther and faster than any generation before you. Let's work together to discuss ways we can leverage this amazing tool (social media) to communicate the greatest story (the Gospel) so that all of your friends have the opportunity to hear and respond to the Good News of Jesus Christ.
EVANGELISM 101 – Chapel – BREAKOUT #1 ONLY
Learn what evangelism is, what the Bible has to say about it, and how tot take baby steps in doing it.
The average person may not even know what the word evangelism means, yet it is central to the Great Commission that Jesus gave us. In this one session only breakout, we will lean not only what it means but, also examine how evangelism is a major part of the storyline of the Bible. If you are new to evangelism and sharing your faith, this is a great way to start YEC!
Sharing the Gospel with Kids – First Souther Del City (Downstairs)
Learn how to share the Gospel with kids effectively and responsibly.
Children love teenagers! It's that simple. Teenagers have incredible influence with children, and opportunities to serve them in ministry are abundant. In this breakout we will examine the simple approach of effectively sharing the gospel of Christ Jesus with children.
Sharing Your Story – FBC Yukon
Discover how your testimony is key to inviting others to Christ & learn how to share it with excellence.
Sharing your personal salvation story is extremely important! Firstly, it turns the gospel from purely theological to intensely personal. Secondly, it demonstrates the life-changing power of the gospel firsthand. Thirdly, it's hard to argue with a transformed life. Don't miss learning how to share your story in a compelling and authentic way!
Social Success – FBC Duncan
Learn how to be a social person and bring it the Gospel through natural conversations.
In a world where so many people have a deep need to be heard, you can learn to serve the people around you by becoming a great listener. In our time together, we will be focusing on the simple skills anyone can learn to make an immediate impact in their world. This breakout will be a combination of learning simple skills and then practicing them so that you will have the confidence needed to start a conversation anytime, anywhere with anyone and feel confident that it will go well.
Sports Outreach – MEC Main Room
Use sports as a platform for the Gospel, whether you play or not.
The Gospel is more important than playing time, accolades on the field of play, and championships. Being a good teammate means living out your faith daily. When you're done and finished playing were you faithful to present the Gospel. Come learn how to leverage the time you spend in sports to reach out to the lost!
Unwilling – FBC Wewoka
How to react to those unwilling to hear and respond to the gospel.
Sharing the Gospel is a command that all believers received from Jesus, but what happens when people do not want to hear the Good News? Encountering the unwilling is a natural part of sharing the Gospel. Find out how to be prepared to face rejection, ridicule, and the unwilling.
Zip It – West Decision Room
What not to say in a Gospel conversation
There are so many great and effective ways to share the Gospel, but sometimes we get in our own way and say things that we shouldn't say. Join us as we talk about what not to say, and what to say instead while having a gospel conversation.
Easy Answers to Hard Questions – Chapel (#2 and #3 breakout only)
How to answer common objects to Christianity.
There are just a handful of common objections that skeptics bring up over and over. Knowing what those questions are, and how to answer them will give you confidence to share your faith! In this breakout you will discover easy to remembers answers to those hard questions based on God's Word and simple logic.
Every Student Making Disciples – MEC Breakout Room #4
Learn the basics of what it means to make disciples and step into the challenge to become a disciple maker.
Every believer has been entrusted the incredible responsibility of making disciples — that means you! This breakout will explore practical ways you can begin the discipline of finding and making more disciples!
Fearless – FBC Hobart
Conquer the plague of fear with the cure of confidence in declaring the Gospel to your world.
As Christians we know we should be sharing the Gospel regularly, but why don't we? #1 reason…? FEAR. Are you afraid you don't know enough? Afraid people will think you're a religious nut? Afraid you'll say the wrong thing? Afraid you don't know where to start or not make sense? Afraid you'll be made fun of? If you answered yes to any of these this breakout is for you! Don't miss the opportunity to get the confidence you need to boldly share the Gospel!
Front-runner- MEC Breakout Room #2
Become a youth leader that effectively leads youth to know, own, and make their faith known. [Adults only]
There has never been a spiritual awakening in any country or locality that did not begin in united prayer! (Pierson) Sharing your faith begins with the power of God.  Matt. 4:19. How do you start?
Gifted – Ada Lodge
How to discover, develop, and use your spiritual gifts and talents as Gospel platforms.
Got talent? Big or small…each one of us has a platform that can be used to share and expand the gospel of Jesus Christ. What's your plan to cultivate and use it for THE Cause?
Influencer – Tabernacle Main Room
Move from being influenced to being an influencer for Christ in a post-Christian culture.
Gen Z taking a look at their own generation, and discussing practical ways to reach their peers with the gospel. Find out what it means to be the Next Generation, but the church of today.
Inviting with Excellence – MEC Breakout Room #5
How to be intentional in inviting your friends too..
Have you ever been invited to to something? Wasn't it amazing that someone actually thought about inviting YOU! The reality is most people want to be invited.  This breakout will focus on Jesus' heart behind being intentional in inviting people to follow Him. You'll also learn how you can develop your own intentional invitation strategy to invite your friends to follow Jesus and be a part of His church.
Peer Pressure – South Lindsay
Learn how to have deeper accountability and how a "two by two" plan can help you to engage your world with the gospel.
Jesus could have done everything by himself, yet he invites people to cooperate with him. Jesus still calls His followers to establish a relationship of friendship with him and then He sends his friends out to people. Come learn how to do what Jesus said and did about being sent together with the Gospel.
Personality Type – MEC Breakout Room #3
Learn various styles of sharing the Gospel that fits your personality.
Experience multiple methods of sharing the Gospel and pick the one that matches your personality. You will leave understanding why sharing the Gospel is every Christians role; with tools to share the Gospel; and the experience of practicing each method.
Practice What You Preach – FBC El Reno
Put your money where your mouth is concerning your lifestyle matching your message.
Have you ever had a person randomly ask you, "Hey, are you a Christian?" Learn how you can easily live your life in such a way that you can model the Gospel.  We will learn how to walk the Gospel, so you can talk the Gospel.
Preparing for Missions – Mission Center
How to be ready to serve with excellence on the mission field short or long term.
You've made the decision to GO. Now what? How do you prepare spiritually and practically for the adventure that God has for you? What are ways you can be a missionary even now as you wait? Join us as we help you get prepared for your mission trip locally, nationally or internationally.
Sunday, January 14
2:00 – Registration Open / Settle in
5:00 – Tab Doors Open
5:30 – General Session #1
6:45 – Dinner (Cabins or Cafeteria)
8:00 – Breakout #1
9:00 – Breakout #2
10:00 – Group Time
11:00 – Lights out
Monday, January 15th
8:00 – Breakfast (Cabins or Cafeteria)
9:00 – Group Time
9:30 – Tab Doors Open
10:00 – General Session #2
11:30 – Breakout #3
12:30 – Lunch (Cabins or Cafeteria)
*Group Time: Strategic Action Plan
2:00 – Tab Doors Open / *Leader Consultation
2:30 – General Session #3
4:00 – Dismissed
Motivation for students and adults to share the Gospel
Gives your students the best evangelism training experience in OK
Engaging general sessions
Breakout sessions that will interest every kind of teenager.
Perfect training opportunity for upcoming mission trip teams.
Groups will leave with a custom outreach blueprint.
Does your group need GOSPEL URGENCY? At YEC we'll INSPIRE them to understand WHY it's important to share the Gospel!
Does your group need GOSPEL FLUENCY? We'll give them the information they need to have CLARITY of what the Gospel actually is!
Does your group need GOSPEL STRATEGY? At YEC they will learn how to APPLY what they know about the Gospel and skillfully engage in Gospel conversations!
Does your group need GOSPEL MOBILIZATION? We'll help them ACTIVATE all they've learned about evangelism and actually DO IT NOW!
What students should come? All of them!
Core students go deeper.
Fringe students encouraged to go all in.
Evangelists find their happy place.
Scaredy cats are in good company.
Unsaved hear the Gospel and can respond.
Entire groups leave united in a common goal.
At YEC students will learn how to follow in Jesus' footsteps in sharing the light of the Gospel to the lost world around us with clarity and confidence!
By the end of the conference church groups will leave with a CLEAR action plan with measurable goals in how they will advance the Gospel in their community. We cannot wait for YEC and hope you and your group will be there!
Watch YEC Recordings from past years!
In this video archive, you have access to breakouts, teaching sessions, and more from previous Youth Evangelism Conferences.
One of the best youth events ever! It doubled our Sunday attendance.
I had a student lead a friend to Christ within 3 hours of YEC ending!
My group was so excited to get back to share their faith. You guys set us up for a win!
It is probably the best YEC I've ever been to, and I have been going for 20+ years.
One of our students got saved at YEC, took the 48 hour challenge, and her friend got saved!
After YEC our students decided they wanted to double the size of our youth group over the next year.
Had a student share her faith with an entire classroom at school after YEC.
We had 3 students accept Christ at YEC and several make decisions to speak with their lost friends.