(What is the OSWC?) About the Oklahoma Student Worship Choir
The OSWC is a ministry outreach of Oklahoma Baptists and Oklahoma Baptists Music & Worship. This group will provide 8-12 grade students from across Oklahoma the opportunity to meet together for musical and spiritual training, fellowship, and connection with other student musicians. Members of the OSWC will have the opportunity to develop as musicians and lead others, especially other students, in worship. All members of the OSWC express a passion and desire to share their faith through music and their lives.
We are SO excited about our SECOND season with the Oklahoma Student Worship Choir! Like our first season, we anticipate a great year of making new friends, worshipping together, and leading others in worship – all across Oklahoma!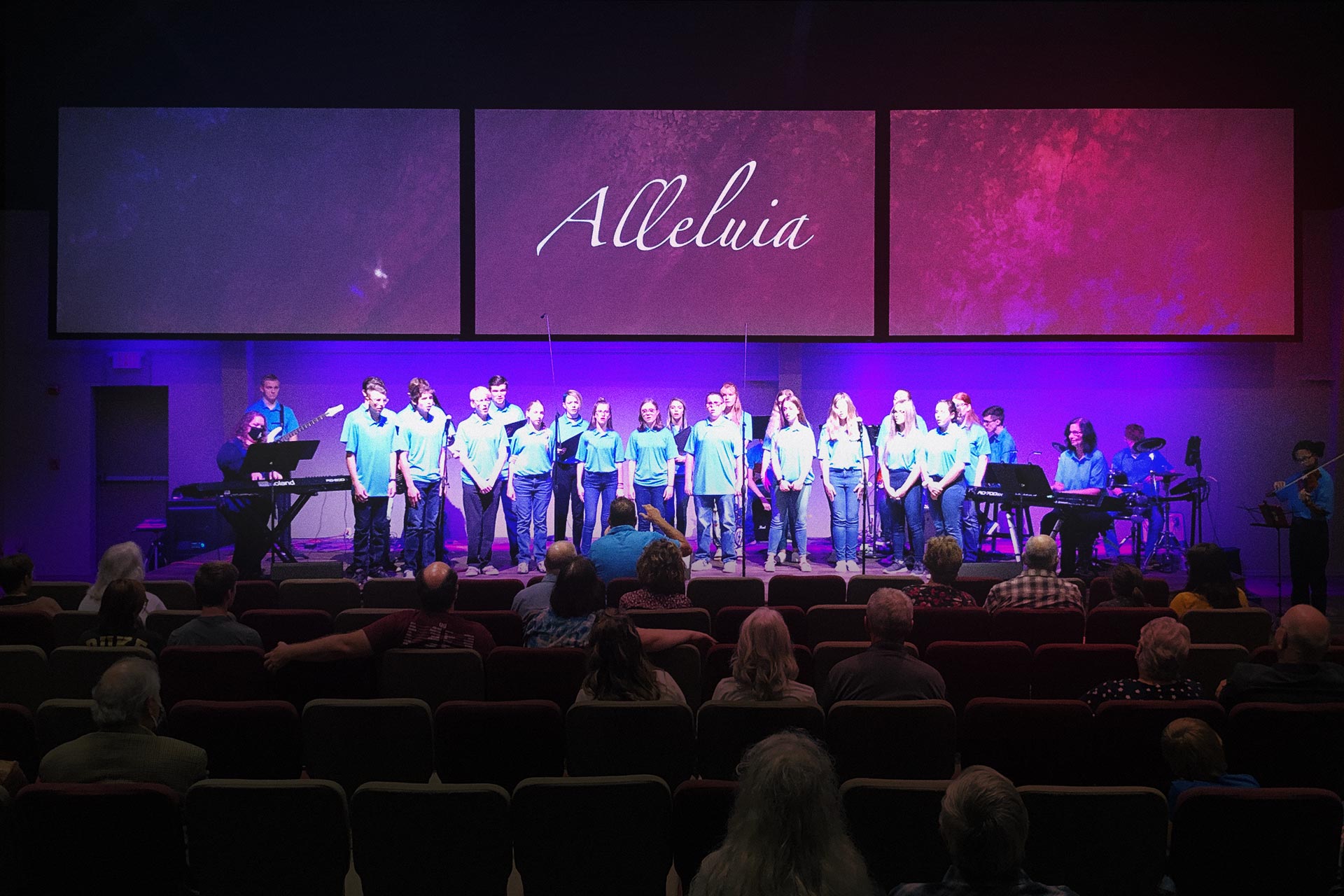 We are SO excited about our first season with the Oklahoma Student Worship Choir! This season will be filled with great worship experiences across the state of Oklahoma!
"Connection" will be a huge theme for this group.
First, connecting each person to God through worship and memorization of spiritual truths through the music. Second, music is a great unifier and students will be connected to other students from across the state. Third, the OSWC will be connected to our churches and especially student groups as they host N.O.W. events. These Nights of Worship will feature the Oklahoma Student Worship Choir as they sing and lead corporate nights of worship throughout the state. During every N.O.W. event, the Gospel will be shared, and students will share their stories of faith and hope.
How do I become a part of the Oklahoma Student Worship Choir?
We are so glad you asked! Auditions are currently closed, but we hope you will be able to join us next year.
How often does the OSWC sing, and what is the schedule?
The OSWC will help lead others in worship approximately 5 times per season, and we sing in different churches across the state. The season runs August – May with no N.O.W. events in December.
What is the rehearsal schedule?
There will be an all-day retreat on a Saturday, August 27, 2021. The day of the concert the OSWC will meet to rehearse and prepare for the Night of Worship. The full list of dates is listed on the audition form.
Cost
There is a yearly registration fee, currently $45. This covers the cost for music, concert polos, retreat, etc.
There are no upcoming events at this time.